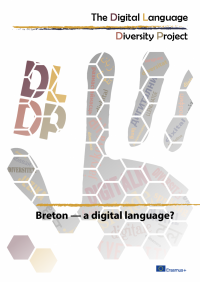 Version
Download

22

File Size

1.42 MB

File Count

1

Create Date

April 5, 2018

Last Updated

April 5, 2018
Report: Breton — a digital language?
Reports on Digital Language Diversity in Europe
How does the linguistic diversity of Europe reflect in new media? Do regional and minority languages contribute to EU digital language diversity, and to what extent? Is it possible for regional or minority language speakers to have a digital life in those languages?
In these reports we present the results of the first survey about the actual needs of European minority languages speakers in terms of digital opportunities.